Pest control services with 100% cover for your well being.
All with money back guarantee.
Kleanjack Ltd is a registered cleaning and hygiene company headquartered in Lagos Nigeria. we have over the years rendered various hygiene services to numerous companies and individuals. Our core business includes Pest control services (Fumigation), post-construction cleaning services, general cleaning services, janitorial services, etc. We have over the years rendered services to various companies and organizations including, Uac, consolidated discounts ltd, fed high court, Regal Seaview estate, Ashbard Marine, Prestige Ltd., Niger Insurance, JKK, Odontoville Dentals, Niger Biscuits, Tempool Nig. Ltd., Halliburton, Diamond Hotel, to name just a few, many residences.
To continue to render hygiene services to humanity to create an atmosphere of well being for individuals and society.
Pest Control Services
We offer various methods of fumigation services to suit your need at any point in time, such include, Odourless fumigation, fogging method, Motorized spray, and detailed manual spray.
Post-Construction Cleaning Services
As the name implies, this service has been designed to cater to builders clean up, which is to clean out all residue and stains from newly built or renovated properties.
General Cleaning Services
We offer general cleaning services to various companies and homes, Such services are rendered to the customer's request, including washing of conveniences, hard floor washing, and polishing, cleaning of tiles, dust control, scrapping, and cleaning of windows.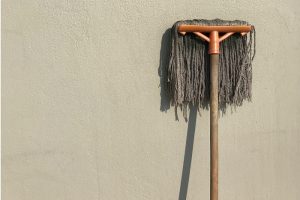 Janitorial Services
We deploy cleaning staff to various sites to render daily cleaning services and supply of all cleaning materials, equipment, and consumables.
Kleanjack Ltd. has rendered pest control services to the entire estate for three years and we have continuously enjoyed their services.
Ikenna Onyekwere
Abolade George
We would love to hear from you.
© Kleanjack Limited 2020.